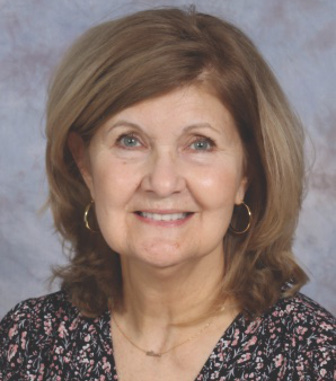 Administrative Manager
My family and I moved to Morristown from Corinth, Mississippi in 1997. After visiting several churches in the area we made First United Methodist Church our home. My husband Benny, who recently retired, spends most of his time working on projects here at the church. We have two daughters; Chase and her husband Daniel along with our two granddaughters, Macie and Hadley Kate live in Knoxville, TN. Kelci and her husband Jonathan live in Fort Collins, Colorado.
I attended Northeast Mississippi College and have spent my career life in accounting. I have been employed at First United Methodist Church for 8 years. I enjoy hiking, exploring off the beaten path of small towns, and snow skiing.
Since joining the family here in 1998, I have made many friends and built relationships that have helped me grow and develop my walk with God. I can truly say God is at work and doing great things here and I am blessed with the chance to serve and belong with this family.
My Email: donna@fumcmorristown.org